Like in the sweetest fairy tales, Roladin was the brainchild of two brothers whose minds feverishly brimmed with recipes. Yaakov Hakak and Avi Kenan avidly baked homemade pastries which they sold from door to door. In 1989, Yaakov and Avi opened a small shop in Ramat Hasharon.  Several years later, their big brother David Kaynan joined them to open new branches.
...And, as they say, the rest is history
As Roladin rose and rose, businessman Golan Einat joined the company to spearhead its growth as a chain. Today the Roladin chain numbers 103 branches throughout the entire country, offering the finest boutique pastries and superior Italian coffee freshly-ground onsite, plus 6 new branches in the offing
The magic begins in the main Roladin confectionery in the town of Kadima. There, each day the very highest-quality ingredients are mixed and meticulously kneaded, rolled out, and filled. Immediately afterwards, these wondrous baked goods are delivered straight to the branches
1989
Roladin was born from the shared dream of Kobi Hakak and Avi Keinan, two brothers who dared to dream big, but began small. At the start, they bought cakes and pastries from their relatives' confectionery and sold them door to door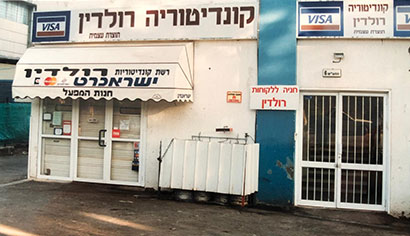 2002
Roladin establishes its home in the town of Kadima in the Sharon Plain. The chain founds a confectionery with world-class baking equipment and a visitor's center where customers can catch a glimpse of where the magic begins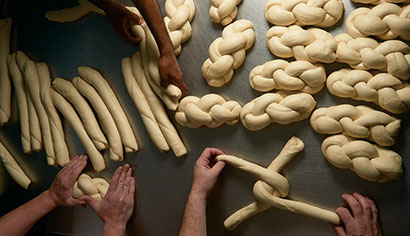 2008
Roladin grows and thrives to open another 10 new branches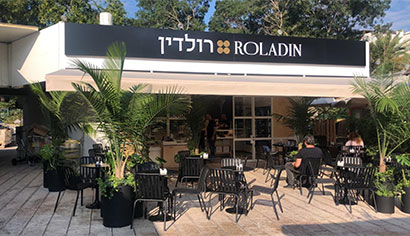 2019
Roladin celebrates its 30th birthday, launching a recipe book sharing the secrets to Roladin's celebrated cakes, sufganiot, and pastries.
In addition, Roladin established it's online website.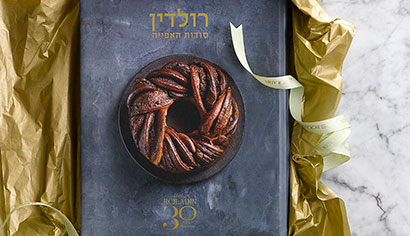 2021
The Roladin chain numbers 98 branches throughout Israel
1990
Afterwards, they dared to open a small shop in Ramat Hasharon. This shop sold cakes and pastries, including some that were made at a relative's confectionery. Afterwards, Kobi and Avi began baking their goods on the premises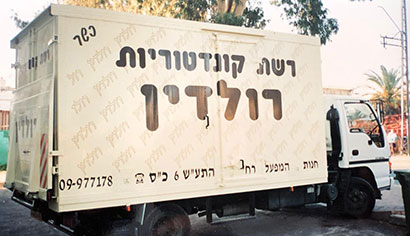 2005
Roladin is rebranded with a vibrant, clean design and a French-inspired touch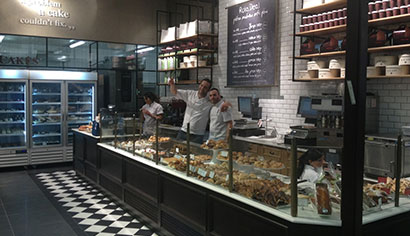 2016
By the close of 2016, Roladin numbers 63 branches, with additional branches in the offing
2020
The Roladin chain numbers 89 branches throughout Israel
2023
The Roladin chain numbers 103 branches throughout Israel